The llampuga season in Mallorca begins for the island's fishermen at the end of August. This means that days later, consumers can find this delicious product in Mallorcan fish markets and restaurants. The llampuga is one of the most prized fish in the local gastronomy. Its fishing coincides with the first storms that bring the change of season. In fact, this is one of the theories behind its name, according to which it comes from the Catalan 'llampegar' (to flash). In Spanish, it is also known as 'dorado', 'pez limón' or simply 'lampuga'.
In the restaurant Can Pep in Port d'Andratx, as with the raor, the llampuga season means its inclusion in the menu. It could not be otherwise, as the kitchen is supplied with local products. And in Port d'Andratx fishing is a tradition, so this delicious fish could not be missing from the selection of fresh fish in the kitchens of Can Pep.
Recipes for llampuga in Mallorca
Can Pep knows a thousand and one ways of cooking this fish. Among the llampuga recipes on the menu are grilled llampuga, Mallorcan-style llampuga, pickled llampuga, llampuga with peppers… In short, diners can practically choose how they want to enjoy this local product. The photo in this article, for example, shows a spectacular llampuga tartare served at Can Pep.
Tasty and healthy, this fish inhabits both the Mediterranean and Caribbean waters. In the Mediterranean, they do not usually exceed half a metre in length, while in the Caribbean they can even exceed one metre. Thus, the dolphinfish is considered both a white fish and a blue fish, depending on its age. Those caught in Mallorcan waters contain between 2% and 5% fat and are a healthy and tasty product.
And for you, what is your favourite recipe for llampuga? At Can Pep we cook it to your taste. We are waiting for you in Port d'Andratx.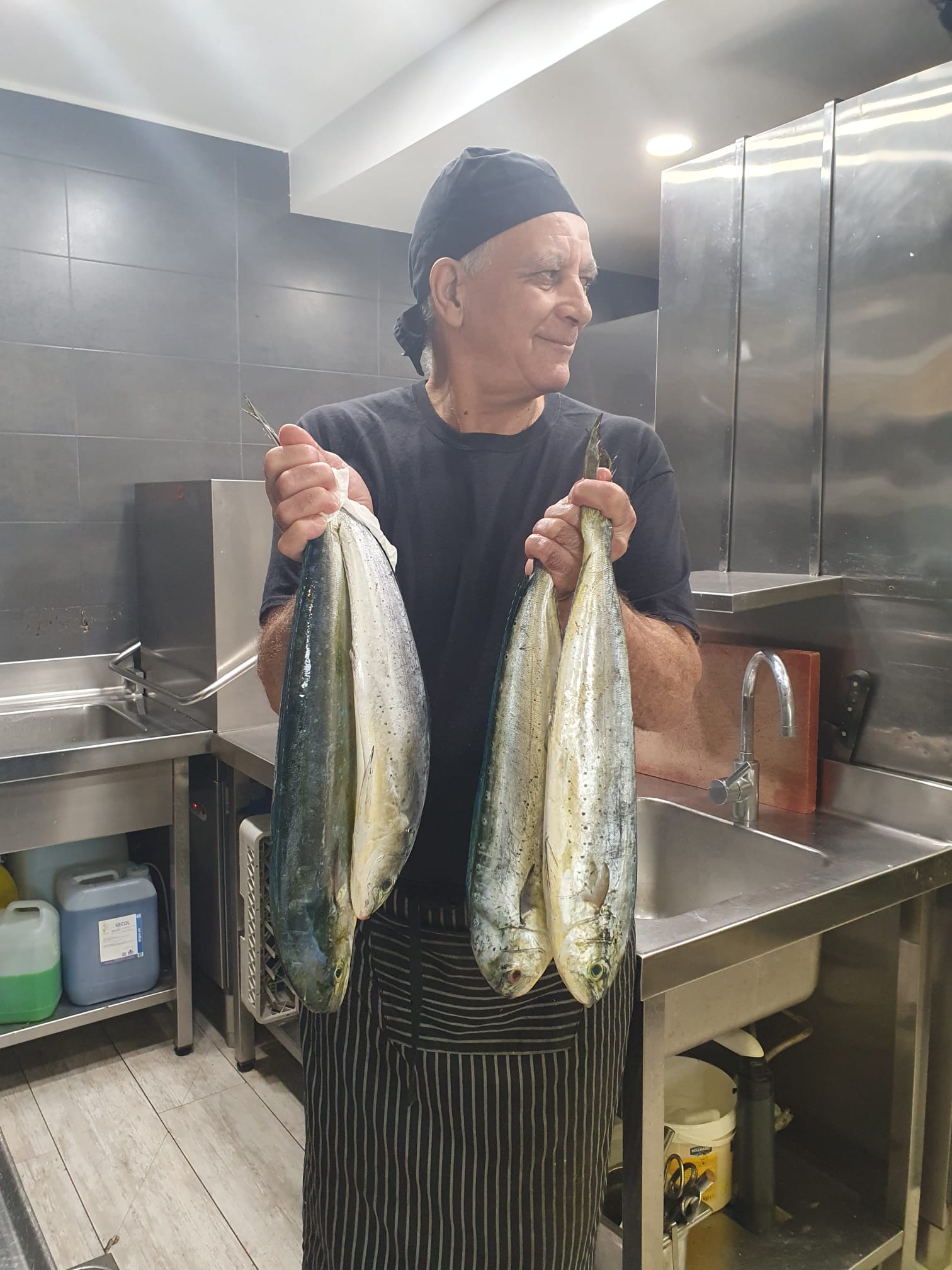 https://restaurantcanpep.com/wp-content/uploads/2022/09/llampuga-can-pep.jpeg
2016
1512
Mallorca Global
https://restaurantcanpep.com/wp-content/uploads/logo.png
Mallorca Global
2023-09-20 07:00:49
2023-09-20 10:03:19
The llampuga season in Mallorca: our recipes