Port d'Andratx is a very privileged port. It is the most important natural harbour in the western part of Mallorca. Its geographical location means that many visitors are attracted by its landscape, tradition and gastronomy. Moreover, the economy of this corner of Mallorca revolves around the maritime industry: fishing, water sports and above all the rental of recreational boats (yachts, catamarans, sailing boats, boats without a licence or programmed excursions). Restaurant Ca'n Pep recommends the best boat trips from Port d'Andratx.  Whether you are thinking of renting a boat, or if you prefer to hire an excursion, we offer you the best routes and boat trips from Port d'Andratx.
Boat trips from Port d'Andratx
Port d'Andratx offers a wide range of boat trips. From this port you can find some wonderful routes to spend the day and discover this area in the west of Mallorca. We always recommend that you check the weather forecast or consult with experts before going on any sea excursion.
Port d'Andratx – Sant Elm – La Dragonera: This excursion is designed to be done during a whole day in a medium or large boat, rented with or without a skipper. The ideal way to do this route is to leave Port d'Andratx early in the morning and moor at midday on the coast of Sant Elm and Cap Blanc. From there, you will be able to enjoy impressive views of the Dragonera Natural Park. Afterwards, you can take a route around the island of Dragonera. You will be able to admire the cliffs on the northwest face of the island of Dragonera and appreciate the Fer de Llebeig and the Far de la Tramuntana, which guard the island. On the way back we recommend that you stop at Platja dels Conills to watch the sunset.
Excursion to Dragonera from Sant Elm: If you are only thinking of visiting Dragonera, we recommend that you choose the Margarita Ferry option. It is actually a regular line that connects Sant Elm and Dragonera. This is the best option for those who wish to spend the day on the island and walk along its paths and then take a dip in its crystal clear waters. We remind you that there are no toilets at Dragonera, so you will have to take water and food with you.
Cala d'Egos and Cala en Basset: If you have a medium or large boat, this is an ideal route to spend the day. In the morning you can leave Port d'Andratx in the direction of Sant Elm. Passing Cap Blanc and leaving Dragonera on your left, you will reach Cala en Basset. A beautiful cove that represents one of the best marine conservation areas in the Tramuntana. It has spectacular views of the mountains and crystal clear waters full of life to contemplate with your snorkelling goggles. If the weather is not good, as the Tramunatana and Llebeig winds sometimes blow, preventing good sailing in this area, we recommend going to Cala d'Egos. It is very close to Port d'Andratx and almost always has calm waters, as it is sheltered.
Caló d'es Monjo and les Illes Malgrats: if you wish to moor in a magical cove, this is Caló des Monjo. Very close to Port d'Andratx, it can be easily reached in the direction of the coast of Calvià. After passing Camp de Mar, you will find a water inlet inland that forms this cove in the shape of a pond with a small rock in the centre. It is designed for small or medium-sized boats, as there is not much space in the cove. If you want to continue the day's sailing, we recommend a stroll through the waters of the Illes Malgrats between Santa Ponça and Port Adriano. The sunset on these islets is spectacular.
Cala Llamp or Cala d'Egos for small boats or boats without a licence: If you have decided to rent a small boat and you want to make the most of the day, there is no need to go far away. In the area of Port d'Andratx you have some impressive coves. Cala Llamp is very close to the exit of Port d'Andratx and is ideal to visit with a small boat. You can also take a dip and explore the marine life in its blue waters, so take your snorkelling gear with you! Another good option for this type of boat is to visit Cala d'Egos, as it is a cove that is very difficult to access on foot. The ease of getting there by boat and the pine forest that surrounds these waters will make it an ideal option to go on this type of boat to enjoy the day.
You already know the best boat trips from Port d'Andratx that the restaurant Ca'n Pep offers you. We invite you to come and visit us after enjoying a day at sea to taste the best Mediterranean food.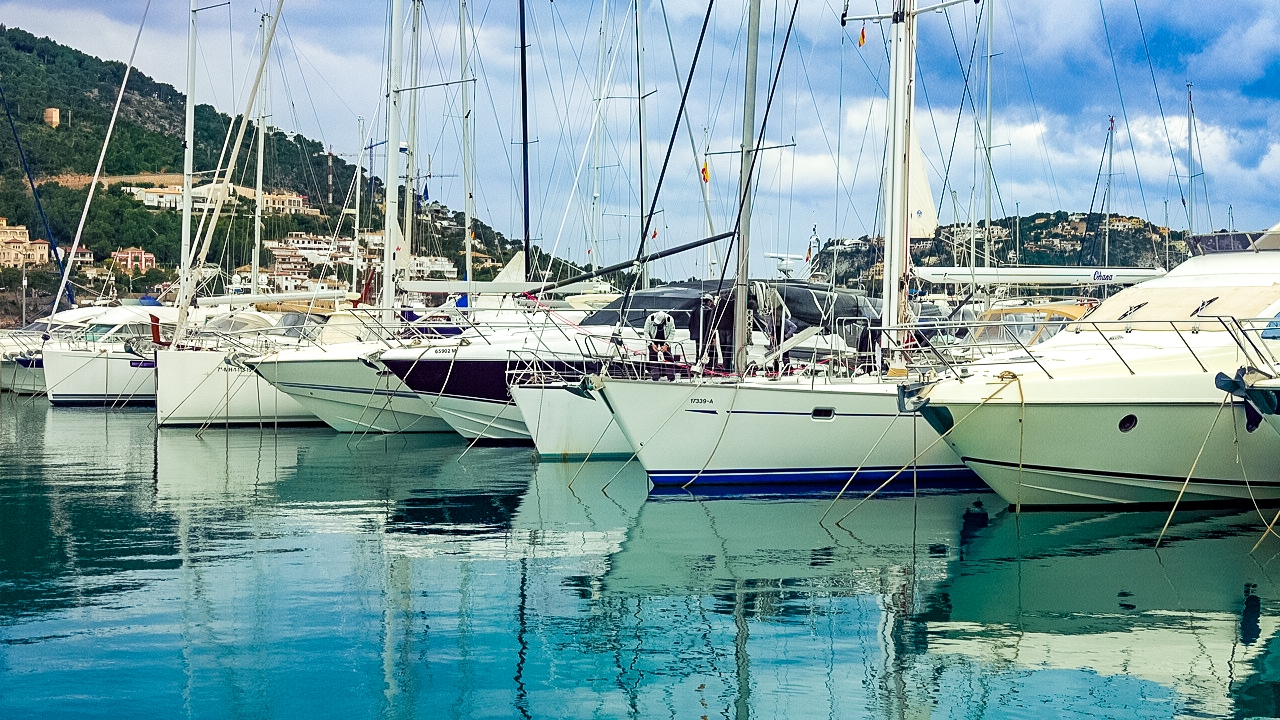 https://restaurantcanpep.com/wp-content/uploads/2022/08/barcos-port-andratx.jpeg
720
1280
Mallorca Global
https://restaurantcanpep.com/wp-content/uploads/logo.png
Mallorca Global
2022-08-23 15:25:26
2022-08-23 15:32:12
The best boat excursions from Port d'Andratx