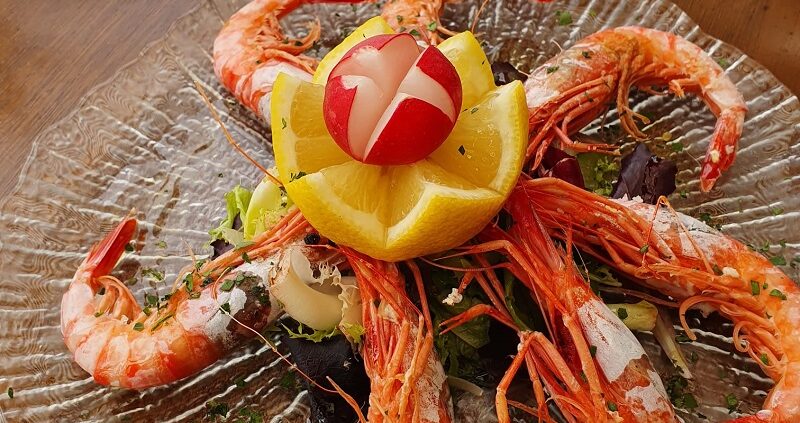 The first time you tasted a Mallorcan red shrimp from Port d'Andratx, it is quite likely that from your first delicate bite, you had the feeling that it was the best shrimp you had ever tasted in your life. You are not the only one! In their time, the Romans already praised these Mallorcan red prawns.
This succulent delicacy provided by the Mediterranean Sea is one of the hallmarks of our gastronomy. Port d'Andratx, together with Port de Sóller, are the two most renowned ports of Mallorca where these coveted crustaceans are found throughout the year, but especially in the months of high season, when there is more demand.
Of an intense red color and a very soft inner texture, the red shrimp usually arrives at the Port d'Andratx fish market in various sizes: small, medium, large and extra. If you go to the port's wharf you will see how the fishing boats arrive every day, from Monday to Friday, at approximately 5pm. It is worth seeing.
There are many ways of cooking red prawns: prawn carpaccio, prawn cocktail, baked fish with prawns, etc. But, undoubtedly, the most popular in the kitchens of homes and restaurants in Mallorca is still grilled, basically over and over, with a drizzle of extra virgin olive oil and coarse sea salt.
If you still have not had the pleasure of tasting the red shrimp of Port d'Andratx, we invite you to visit our restaurant Can Pep to enjoy one of the most extraordinary gastronomic delights that the Mediterranean Sea has to offer.
In addition to the succulent Mallorcan prawns, in our restaurant you will find an extensive menu that stands out for the fresh seasonal product, such as seafood and fish of the day, a wide assortment of rice and pasta dishes or our stone-grilled meats. Check our menu here.
https://restaurantcanpep.com/wp-content/uploads/2022/06/gambas.jpg
1066
800
Mallorca Global
https://restaurantcanpep.com/wp-content/uploads/logo.png
Mallorca Global
2022-06-07 16:08:49
2022-06-07 16:22:59
The red shrimp of Port d'Andratx: a true delight