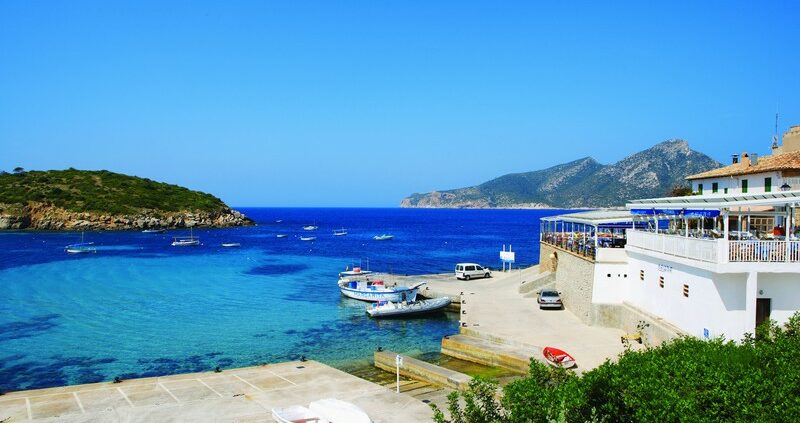 Sant Elm is a small village in the south-west of Mallorca belonging to the municipality of Andratx. This traditional fishing village has developed into a very attractive tourist centre. And it is not surprising, since what characterises Sant Elm is its quietness and the preservation of a coastal environment with impressive views of the island of Dragonera. Despite its tranquillity in winter, during the summer Sant Elm has a wide variety of restaurants, shops, beaches and tourist attractions.
How to get there:
Before we tell you what to see in Sant Elm, we recommend that you choose the best transport option:
By car: This is the best option for getting here, as there is not a high frequency of intercity buses. From Port d'Andratx it takes about 15 minutes along the Andratx-Sant Elm road, passing through s'Arracó. And from Palma it takes between 25 to 35 minutes on the Autopista de Ponent (Ma-1 Motorway), depending on the traffic.
By bus: The TIB (Transport de les Illes Balears) is the intercity bus network that connects the island. To get to Sant Elm, you will have to take bus number 121, which connects the towns in the municipality of Andratx. Check the timetables on the official website: https://www.tib.org/es/lineas-y-horarios/autobus/-/linia/121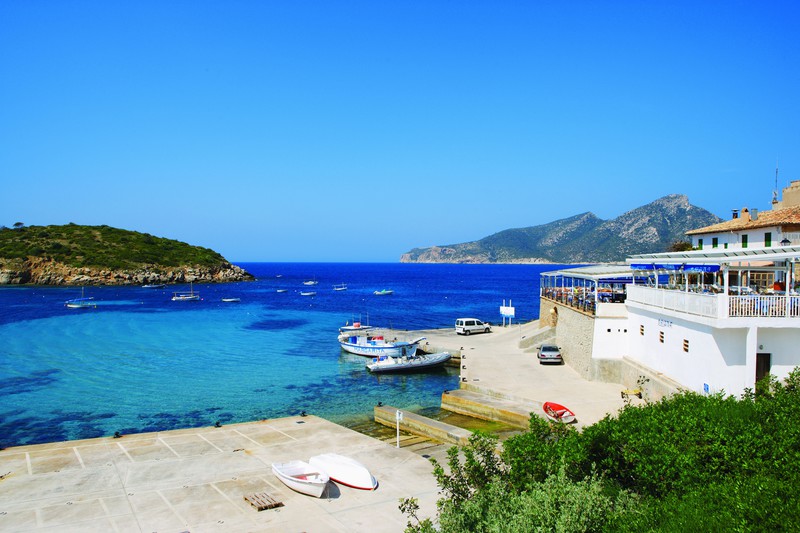 What to see in Sant Elm
Beaches: For sand lovers, the beach of Sant Elm, or "Sa Gran" as the residents call it, is the best option for a swim. Despite being an urban beach next to the main boulevard, it surprises visitors with its crystal-clear waters. Cala Conills or Cala Algar are two small rocky and sandy beaches that are also worth a visit. Even though they are smaller than Sant Elm beach, they have a beautiful view of Dragonera. Cala Embasset is the furthest beache from Sant Elm's town centre and has difficult accessibility. To reach it you will have to walk for 40 minutes. Crossing a spectacular pine forest uphill you will be amazed by the Dragonera and then descend along a path to swim in Cala Embsasset.
Restaurants and shops: The avenue Jaume I de Sant Elm, is a walking avenue that runs through the coastal village. It is full of bars and restaurants where you can taste the local Mallorcan food. It is also recommended to visit its craft shops and small boutiques.
Cala Embasset Tower: A 30 minute walk from Punta Blanca, you will find the
Cala Embasset Tower. It is an old watchtower and defence tower built during the 16th century. From here you can enjoy beautiful views of Dragonera and Cala Embasset.
La Dragonera: A good option for getting in touch with nature is to visit the Dragonera Island Natural Park. Here you will find protected endemic species, such as the Dragonera sargantanas, and you can go on hiking routes of varying degrees of difficulty. From the highest point of the island, you can enjoy beautiful views of Sant Elm and the Serra de Tramuntana mountain range.After your visit to Sant Elm, we recommend that you make a stop in the nearby towns of s'Arracó and Port d'Andratx.
https://restaurantcanpep.com/wp-content/uploads/2022/07/Sant-Elm-lpr-2.jpg
533
800
Mallorca Global
https://restaurantcanpep.com/wp-content/uploads/logo.png
Mallorca Global
2022-07-21 12:03:32
2022-07-21 15:27:41
What to see in Sant Elm, just 15 minutes from Port d'Andratx.