Salt-baked sea bass is one of the star dishes of Mediterranean cuisine. This simple recipe usually accompanies diners during large celebrations, although it is a very common fish in our waters, known for its nutritional qualities and delicate flavor.
Sea bass belongs to the long list of white fish, among which are cod, sea bream, John Dory, hake, monkfish, sole or turbot, among others. It has no carbohydrates, fiber or sugars, and is high in iron and calcium.
There are numerous ways to cook sea bass, as it is a fish that offers all kinds of possibilities. Tartare, carpaccio, baked or grilled are some of the best known. However, salt-baked sea bass is probably the recipe that most enhances the mild flavor and healthy properties of this excellent fish.
Preparation of salt-baked sea bass
In Spain, the technique of wrapping fish in salt is a tradition inherited from the people of the sea. A system that, when the fish is fresh, makes the meat juicier and full of flavor. The ingredients could not be simpler: fresh sea bass and coarse sea salt.
When coating the sea bass it is recommended to use twice as much coarse salt as the weight of the fish. It is also important to moisten the salt a little and leave the eye uncovered to see if it is cooked to perfection. The cooking time is approximately 20 minutes in the oven at 200 degrees, depending on the size of the fish. Once cooked, it should rest for about 5 minutes so that the layer of salt hardens, can be easily removed and is clean of salt.
Finally, the salt-baked sea bass can be served with boiled or baked potatoes, mayonnaise or aioli and a good seasonal salad.
Salt-baked sea bass at Can Pep restaurant
In the restaurant Can Pep they have been cooking this typically Mediterranean recipe for over 60 years that leaves no one indifferent. If you are a lover of fresh fish, we recommend you to visit the restaurant Can Pep in Port d'Andratx to enjoy an extraordinary salt-baked sea bass.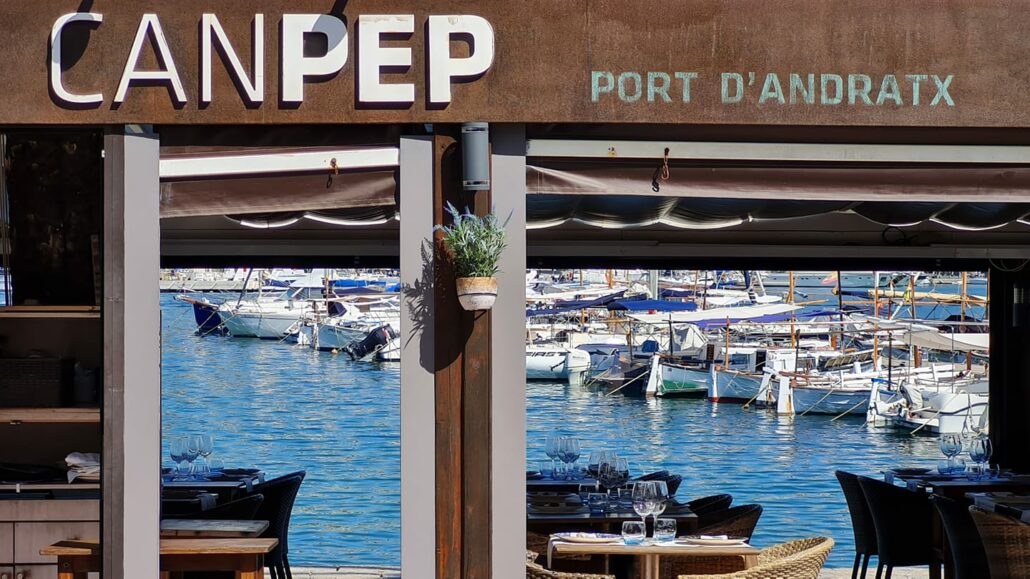 Located on the seafront in Port d'Andratx, Can Pep restaurant specializes in seasonal fish and seafood. In addition to having first class gastronomic products, the views from the terrace of the restaurant Can Pep are another incentive to visit this coastal town of Mallorca.
https://restaurantcanpep.com/wp-content/uploads/2022/06/Lubina-a-la-sal.jpg
2048
2048
Mallorca Global
https://restaurantcanpep.com/wp-content/uploads/logo.png
Mallorca Global
2022-06-30 09:55:32
2022-07-13 15:32:25
Salt-baked sea bass : a simple recipe for a sensational flavor